MetricStream GRC Summit 2016
Leading With GRC
[button link="http://grc-summit.com/#"]Learn More[/button]
[tabs style="default"] [tab title="Overview"]
Join us as we bring together experts from the GRC Community to collectively bring to life our vision of 'Leading with GRC.'
[/tab] [tab title="GRC 20/20 Participation"]
GRC 20/20's, Michael Rasmussen, The GRC Pundit, will be participating in this event in the following capacity:
Analyst Presentation on Day 2, 11:40a to 12:30p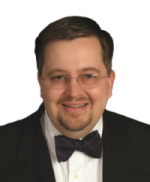 Michael Rasmussen – The GRC Pundit @ GRC 20/20 Research, Michael Rasmussen is an internationally recognized pundit on governance, risk management, and compliance (GRC) – with specific expertise on the topics of GRC strategy, process, information, and technology architectures and solutions. With 23+ years of experience, Michael helps organizations improve GRC processes, design and implement GRC architectures, and select solutions that are effective, efficient, and agile. He is a sought-after keynote speaker, author, and advisor and is noted as the "Father of GRC" — being the first to define and model the GRC market in February 2002 while at Forrester Research, Inc.
[/tab] [tab title="Benefits"]
The MetricStream GRC Summit is the premier forum to connect and network with the who's who of the GRC world including GRC practitioners, thought leaders, and analysts. Over 500 attendees from across 200 companies are expected to attend the 3-day conference.
[/tab] [tab title="Who Should Attend"]
Board of Directors & Executives
Chief Executive Officers
Finance and Accounting Professionals
IT and IT Security Professionals
Audit Professionals
Risk Management Professionals
Compliance & Ethics Professionals
Internal Control Professionals
Business Continuity Professionals
Fraud Analysts & Investigators
Legal Professionals
[/tab] [tab title="Conference Host"]
MetricStream is simplifying Governance, Risk, and Compliance (GRC) for modern and digital enterprises. Our market-leading enterprise and cloud Apps for GRC enable organizations to strengthen risk management, regulatory compliance, vendor governance, and quality management while driving business performance.
[/tab] [/tabs]
Related Events