Making Policy Management Efficient, Effective & Agile Across the Enterprise
2018-05-23 @ 9:00 am

-

10:00 am

CDT
REGISTER
Summary
Effectively managing and communicating policies is easier said than done. Ad hoc or passive approaches mean that policies are outdated, scattered across the organization, and not consistent– resulting in confusion for recipients and a nightmare to manage. The continual growth of regulatory requirements, complex business operations, and global expansion demand a well thought-out and implemented approach to policy management. It is no longer enough to simply make policies available. Organizations need to guarantee receipt, affirmation, and understanding of policies across the organization. To consistently manage and communicate policies, organizations are turning toward defined processes and technologies to govern policies and implement an effective policy management lifecycle. This webinar provides a blueprint for attendees on effective policy management and how to make this efficient, effective, and agile with technology.
Attendees will take back to their organization approaches to address how to:
Define a process lifecycle for managing policies
Establish policy ownership and accountability through a single source of truth
Provide policy consistency in style and language
Engage all levels of employees on policies
Communicate policies across extended business relationships
Deliver evidence of policy communication and understanding
Track policy attestation
Identify issues with policies
GRC 20/20 Presenter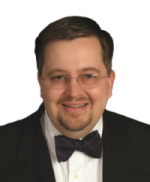 Michael Rasmussen – The GRC Pundit @ GRC 20/20 Research, Michael Rasmussen is an internationally recognized pundit on governance, risk management, and compliance (GRC) – with specific expertise on the topics of GRC strategy, process, information, and technology architectures and solutions. With 23+ years of experience, Michael helps organizations improve GRC processes, design and implement GRC architectures, and select solutions that are effective, efficient, and agile. He is a sought-after keynote speaker, author, and advisor and is noted as the "Father of GRC" — being the first to define and model the GRC market in February 2002 while at Forrester Research, Inc.
Webinar Sponsor
Sword Achiever provide Integrated Management Software solutions that enable companies to meet their operational objectives. Their dedicated and committed team work in partnership with customers, delivering easy to use, innovative solutions that drive sustainable growth. What makes them stand out in the global compliance software market is the unique business and IT insight they bring to their clients. Their people are some of the finest minds in the industry, with specialist domain knowledge and a real commitment to meeting customer needs.
Related Events