Information Security: A Risk Management Foundation
2016-10-06 @ 2:00 pm

-

3:00 pm

EDT
[button link="http://www2.modulo.com/Rasmussen"]Register[/button]
The CISO as a Transformational Role in Risk Management
[tabs style="default"] [tab title="Summary"] Organizations are complex. Exponential growth and change in technology, vulnerabilities, regulations, globalization, distributed operations, changing processes, competitive velocity, business relationships, legacy technology, and business data exposes organizations of all sizes. Keeping this complexity and change in sync is a significant challenge for boards, executives, as well as governance, risk management, and compliance professionals (GRC) throughout the business. Organizations require complete situational and holistic awareness of information risk management across operations, processes, relationships, systems, transactions, and data to see the big picture or risk and impact on performance and strategy. Risk management fails when risk issues are addressed as a system of parts that do not integrate and work as a collective whole. Information security cannot be managed in isolation. The interconnectedness of information and technology underpinning all aspects of an organization's operations requires that the Chief Information Security Officer (CISO) be a foundational and integrated approach to risk management across the organization. This webinar explores how understanding and managing risk in today's environment requires a new paradigm in managing the interconnections and relationships of risk, particularly information risk. Specific topics that will be explored are:
Pervasive use of information and technology across the organization provides a natural path for information security to step up to lead enterprise risk management strategies.
CISOs role in managing information security risk to stay competitive in today's economy.
How organizations must understand information security risk and make risk-informed business decisions to manage effectively manage risk across the enterprise.
[/tab] [tab title="GRC 20/20 Presenter"]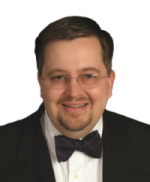 Michael Rasmussen
 – The GRC Pundit @ GRC 20/20 Research, Michael Rasmussen is an internationally recognized pundit on governance, risk management, and compliance (GRC) – with specific expertise on the topics of GRC strategy, process, information, and technology architectures and solutions. With 23+ years of experience, Michael helps organizations improve GRC processes, design and implement GRC architectures, and select solutions that are effective, efficient, and agile. He is a sought-after keynote speaker, author, and advisor and is noted as the "Father of GRC" — being the first to define and model the GRC market in February 2002 while at Forrester Research, Inc. [/tab] [tab title="Webinar Sponsor"]
Modulo is a provider of GRC and Smart Government solutions. Over 1,000 customers globally leverage Modulo to monitor IT risk through automated workflow; report compliance against industry regulations, standards, and policies; prioritize operational risk through analytics and consistent business metrics; secure cloud environments; identify and remediate the most critical vulnerabilities; and more. Modulo is the first company in the world to obtain ISO 27001 certification – the international standard for the governance of information security management systems – which guides Modulo's product development and proven risk reduction life-cycle methodology. Modulo continues to actively lead the creation and definition of International Standards in the GRC space. [/tab][/tabs]
Related Events