GRC in the Rhythm of Business
2017-11-16 @ 10:00 am

-

11:00 am

CST
Keeping GRC in Sync with a Dynamic Business, Regulatory, and Risk Environment
REGISTER
Change is one of the greatest GRC challenges. In a rapidly evolving world, organizations have to contend with multiple changes to their business, the regulations they face, and the risks that impact them. The challenge is staying in sync with these changes, and ensuring that GRC programs keep pace. This webinar focuses on how organizations can implement a successful change management program from a GRC context. In particular, we will explore how to build agile GRC programs that address changing business models, regulatory and risk environments, and technology paradigms.
Attendees will learn about:
The evolving GRC landscape
Changing business and technology trends
The GRC implications of change
Building an agile GRC infrastructure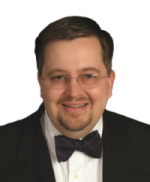 Michael Rasmussen
 – The GRC Pundit @ GRC 20/20 Research, Michael Rasmussen is an internationally recognized pundit on governance, risk management, and compliance (GRC) – with specific expertise on the topics of GRC strategy, process, information, and technology architectures and solutions. With 23+ years of experience, Michael helps organizations improve GRC processes, design and implement GRC architectures, and select solutions that are effective, efficient, and agile. He is a sought-after keynote speaker, author, and advisor and is noted as the "Father of GRC" — being the first to define and model the GRC market in February 2002 while at Forrester Research, Inc.
MetricStream is simplifying Governance, Risk, and Compliance (GRC) for modern and digital enterprises. Our market-leading enterprise and cloud Apps for GRC enable organizations to strengthen risk management, regulatory compliance, vendor governance, and quality management while driving business performance.
The MetricStream GRC Journey methodology integrates GRC technologies and programs across business, IT, and security functions as we enable organizations to realize the vision of Pervasive GRC. Rich content from GRCIntelligence.com and thriving communities like ComplianceOnline.com, as well as MetricStream Special Interest Groups (mSIGs) support the ongoing success of our customers through real-time content feeds and best practices embedded in our Apps.
Leading companies across industry verticals are benefiting from MetricStream's simple and modular approach to GRC that is transforming risk management in a business environment that is increasingly mobile, social, global, and virtual. We have been consistently rated as a market leader by leading analysts, and have received several awards and recognitions for product innovation and customer success.
MetricStream is headquartered in Palo Alto, California, and has offices across the globe.
Related Events