2017 GRC Market 4.0: The Good, The Bad & The Ugly in GRC Drivers & Trends
2017-10-23 @ 10:00 am

-

12:00 pm

CDT

$195
Tickets are not available as this event has passed.
Analysis & Details on GRC Buying Trends & Needs
[tabs style="default"] [tab title="Overview"]
GRC 20/20's latest market drivers, trends, inquiries, and RFP analysis for GRC 4.0. The most current look at the next generation of the GRC market for the next five years.
2017 has been the busiest year to date in the GRC market. GRC 20/20 has seen a record number of inquiries and RFPs across GRC domains in 2017 and forecasts increased activity into 2018.  This research briefing provides a breakdown of GRC solution drivers, trends, and forecasting by geography, industry, type of GRC technology, and buyer persona. A detailed analysis of RFP trends and inquiries that GRC 20/20 has worked on throughout 2017 is provided as well as what to expect in 2018.
Specific detail will be given to specific GRC drivers and trends across . . .
Geographic profiles of North America, Europe, Middle East & Africa, Oceania, Asia, & South America
Industry profiles such as Financial Services, Utilities, Manufacturing, Retail, Life Sciences, Healthcare, and more.
Buyer Personas of Enterprise/Operational Risk Management, Corporate Compliance & Ethics, Internal Audit, Environmental, Health & Safety, Finance, Information Technology, Security, Quality, and more.
GRC Solution Segment of Enterprise GRC, Risk Management, EH&S, IT GRC, Policy Management, Third Party Management, Compliance Management, and more.
This overview includes a detailed look at emerging requirements, regulations, and buying patterns and needs of organizations from these varying perspectives. It is the premier opportunity to train GRC solution and professional services staff and understand requirements and needs to build marketing, content, and sales strategies for 2017 and beyond.
[/tab] [tab title="Instructor"]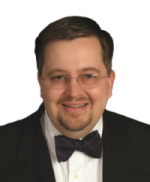 Michael Rasmussen – The GRC Pundit @ GRC 20/20 Research, Michael Rasmussen is an internationally recognized pundit on governance, risk management, and compliance (GRC) – with specific expertise on the topics of GRC strategy, process, information, and technology architectures and solutions. With 23+ years of experience, Michael helps organizations improve GRC processes, design and implement GRC architectures, and select solutions that are effective, efficient, and agile. He is a sought-after keynote speaker, author, and advisor and is noted as the "Father of GRC" — being the first to define and model the GRC market in February 2002 while at Forrester Research, Inc.[/tab] [/tabs]