2016 NAVEX Global Advisory Council Annual Meeting
[tabs style="default"] [tab title="Overview"]
The 2016 NAVEX Global Advisory Council meeting April 18th – 20th is at the Mandarin Oriental Hotel in Atlanta. The agenda that provides an intimate, interactive and collaborative environment for sharing ideas, trends and best practices. Attendees will capitalize on this opportunity to hear from and engage with other attendees representing some of the world's leading and most progressive organizations.
[/tab] [tab title="GRC 20/20 Participation"]
GRC 20/20's, Michael Rasmussen, The GRC Pundit, will be presenting on:
 The Technology Advantage: Placing the Right Bets to Build the Program of the Future.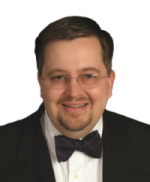 Michael Rasmussen – The GRC Pundit @ GRC 20/20 Research, Michael Rasmussen is an internationally recognized pundit on governance, risk management, and compliance (GRC) – with specific expertise on the topics of GRC strategy, process, information, and technology architectures and solutions. With 23+ years of experience, Michael helps organizations improve GRC processes, design and implement GRC architectures, and select solutions that are effective, efficient, and agile. He is a sought-after keynote speaker, author, and advisor and is noted as the "Father of GRC" — being the first to define and model the GRC market in February 2002 while at Forrester Research, Inc.
[/tab] [tab title="Conference Host"]
NAVEX Global Empowers organizations to safeguard their from ethics & compliance risk. They help more than 12,500 organizations worldwide contain compliance risks amidst a never-ending stream rapidly evolving internal and external threats. Their suite of proven software, services and expertise helps organizations ensure that their E&C program is proactive, thorough and effective.NAVEX's mission is to help organizations protect and defend their people, reputation and bottom line—and help them maintain a resilient, ethical organizational culture that helps repel risk.
[/tab] [/tabs]
Related Events