2016 East Africa GRC Forum
Creating Governance, Risk and Compliance Capacity for Sustainable Success in Developing Markets
[button link="http://www.ubcompliance.com/Conferences.html#"]Learn More[/button]
[button link="http://grc2020.com/wp-content/uploads/2016/02/Agenda-2016.pdf"]Download Agenda[/button]
[tabs style="default"] [tab title="Overview"]
This conference has been created specifically for developing market leaders, governance, risk management, and compliance practitioners work in either the public or private sectors (at all levels) or have exposure to these organizations. It aims at creating a capacity in good corporate governance in East African organizations.
East African organizations across various industries today face an increasing challenge of complying with an an every increasing number of regulatory changes, setting up an effective risk management framework and controls, and implementing good corporate governance at all levels. At the 2016 East Africa GRC Forum, we invite board members, CIOs, CAEs, CROs, CISOs, VPs, AVPs, directors, heads and managers of  audit, risk, and compliance, ICT of various organizations to come debate and address a wide range of highly relevant topics from thought leaders, practitioners, experts, and analysts in the region.
You will be joining hundreds of regional governance, risk and compliance professionals from various East African countries at this event that brings together the global best practices, practical solutions, and brightest minds to embrace challenges, forge solutions, and define your future GRC capabilities.
Come jumpstart your GRC program!
[/tab] [tab title="GRC 20/20 Participation"]
GRC 20/20's, Michael Rasmussen, The GRC Pundit, is the Conference Chair and Advisory Panel Member. Michael Rasmussen will be make an opening statement to open the program as well as closing comments each day, and will also conduct the following:
Building & Implementing an Enterprise Risk Management Framework, Panel Discussion moderated by Michael Rasmussen
Keynote Presentation on Day 2 by Michael Rasmussen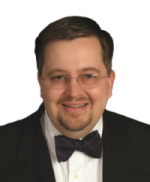 Michael Rasmussen – The GRC Pundit @ GRC 20/20 Research, Michael Rasmussen is an internationally recognized pundit on governance, risk management, and compliance (GRC) – with specific expertise on the topics of GRC strategy, process, information, and technology architectures and solutions. With 23+ years of experience, Michael helps organizations improve GRC processes, design and implement GRC architectures, and select solutions that are effective, efficient, and agile. He is a sought-after keynote speaker, author, and advisor and is noted as the "Father of GRC" — being the first to define and model the GRC market in February 2002 while at Forrester Research, Inc.
[/tab] [tab title="Benefits"]
Personal Gain . . .
Experience practical skill. Choosing the sessions that matter most to you and your organization.
Interact face-to-face. Gain insights and share ideas at this world-class networking event.
Update your knowledge and skills. Earn valuable CPE credits.
Exceptional value for your time investment. Receive certification and documentation from every session that can be shared with colleagues.
Access to industry experts. Discover tested solutions that work for successful professionals and could work for your organization too.
Meet leading vendors. Discover GRC capabilities in GRC solution POC that decrease risk and increase ROI.
[/tab] [tab title="Who Should Attend"]
Board of Directors & Executives
Chief Executive Officers
Finance and Accounting Professionals
IT and IT Security Professionals
Audit Professionals
Risk Management Professionals
Compliance & Ethics Professionals
Internal Control Professionals
Business Continuity Professionals
Fraud Analysts & Investigators
Legal Professionals
[/tab] [tab title="Conference Host"]
United Business Compliance is a dynamic and a niche provider for high quality Governance, Risk, Compliance, Information Security, Fraud control and Revenue assurance trainings, seminars and business conferences globally across industries.
[/tab] [/tabs]
Related Events